RED FRUIT TART, VANILLA CREAM, WITH MASCARPONE
Preparation:
Pre-cook blind a shortcrust pastry with almond powder. Whip to obtain a firm cream in a very cold bowl. Add 250 grams of mascarpone, 30 centiliters of whipping cream, 50 grams of sugar and the seeds of a vanilla pod. Spread the cream on the bottom of the cooled tart and place 500 grams of washed and dried red fruits.
Goes well with our cuvée Le Clos de Capelune Rosé or L'Excellence rosé.
VELOUTÉ OF LENTILS AND PORCINI MUSHROOM
Preparation:
Brown in a pan 300 grams of porcini mushrooms in strips with a clove of garlic, a carrot, a small onion and half a leek, all finely chopped. Once it is well browned, add 150 grams of previously cooked lentils and 100 grams of liquid cream. Season and mix!
Goes well with our cuvée Le Clos de Capelune Blanc or L'excellence Blanc.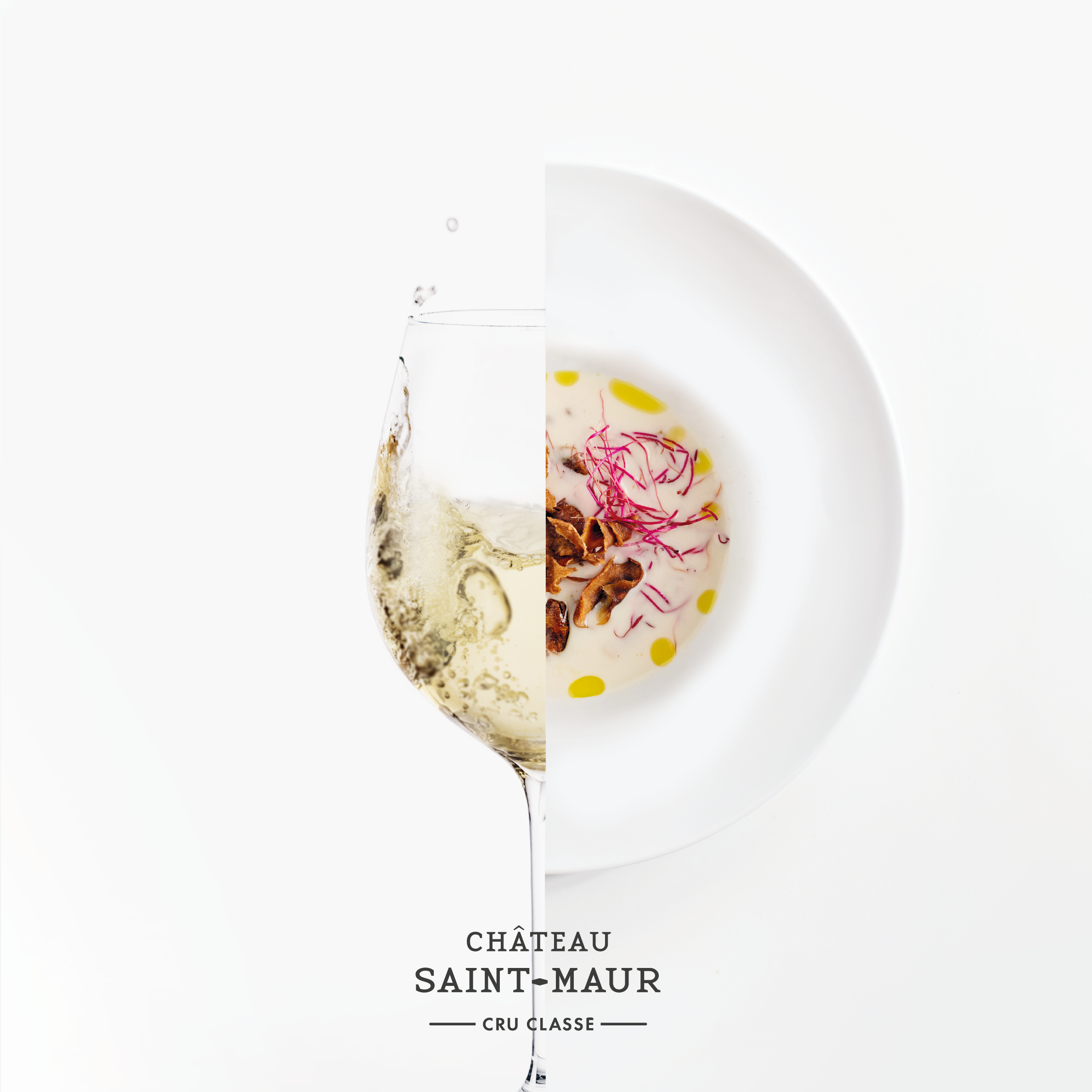 GRILLED BEEF ENTRECOTE WITH THYME
Preparation:
Our secrets for the perfect cooking of a piece of meat. You must take out your piece of meat at least 1 hour before from the refrigerator. In a thick-bottomed frying pan, melt a spoonful of butter and a spoonful of oil. Then, place the meat in the pan when it is very hot to form a crust around the meat which will lock in the juices to make it tender. Add a sprig of thyme on the first side. Depending on the thickness of the meat and the desired cooking time, cook for 2 to 10 minutes per side and then let it rest for 5 minutes to let the meat relax.